[MARVODIY] Apricot Keycap Set
Great keycaps, and not just for value. Highly recommended.
Wasn't sure what to expect and made an impulse buy. Coming from a keyboard enthusiast who owns GMK sets as well as some other cheaper sets, these for the price really punch above their weight.
-Good thickness
-Minimal warping on the larger keys
-Good tolerances
Legending could be a little sharper, but that would be a little too nitpicky for the price this set is being offered at. Keycap set should fit most keyboards with a variety of different profiles.
perfect
Exactly what was expected. They fit perfectly and the backlighting works great.I've been looking for the perfect keycaps for a while espically for the price these keycaps are good quality a little tuggy on the switches when you remove them so be gentle but other than that these perfect super cute 😍 thank you!
AMAZING.
This product is absolutely amazing let me not lie.The price if fairly reasonable as the they feel amazing and are perfect in size.The keycaps are good quality and barely any key wobble is relevant.
The colourway works good together and overall i'm very happy with it, would recommend.
Beautiful
These keycaps are the best I bought. Not clicky but a satisfying sound. Lots of extra will fit bigger keyboards with No. pads.
The Apricot keycap set brings all the nature of the original set with a fresh colorway. Sky blues and apricot, this keycap set will ring in the autumn with a crisp, refreshing look. The nature-forward iconography brings a bit of the outdoors inside to your desk setup. This playful set showcases a balanced spread of light blue and apricot that looks good enough.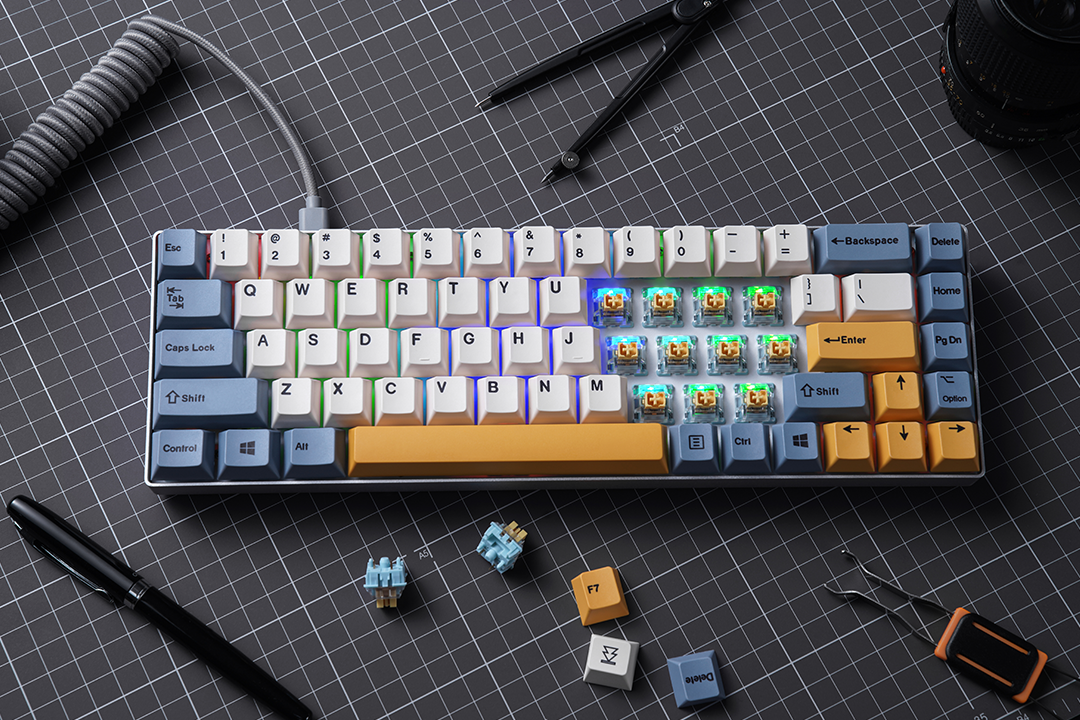 Made from durable PBT material, all caps in the set feature dye-sublimated legends, which are non-textured and highly resistant to wear. Each keycap is shaped in Cherry profile: one of the most popular profiles on the market today, profile of choice for GMK, and a great option for those looking to mix and match their keycaps.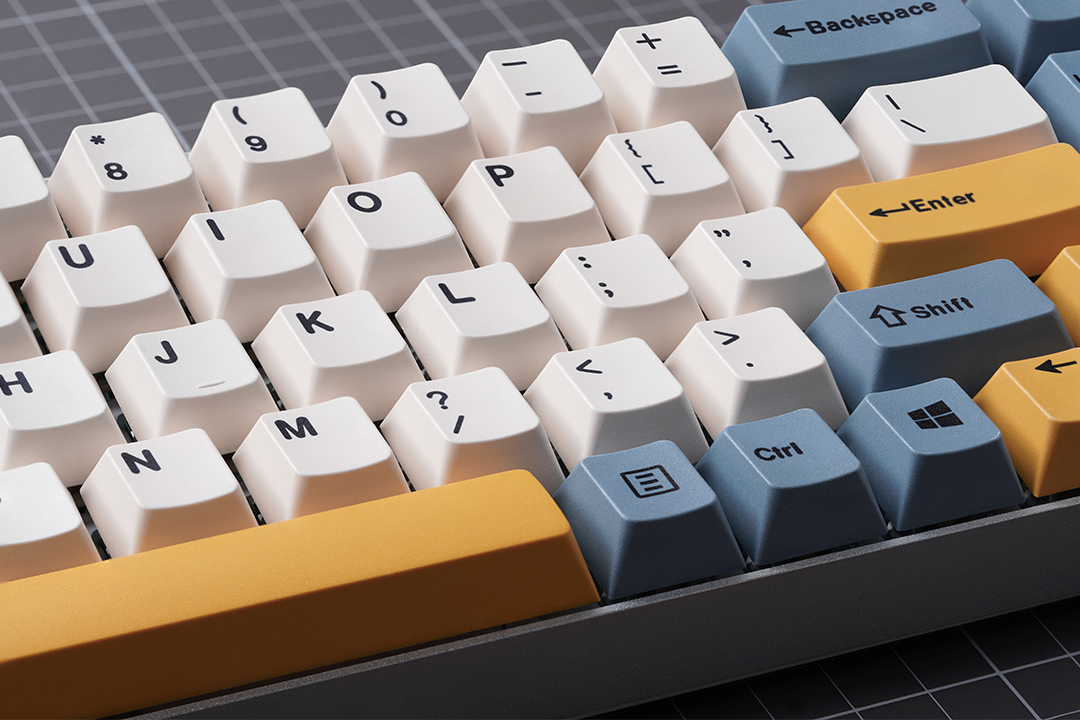 For extensive compatibility that tops the competition, the Apricot keycap comes with an impressive 145 keycaps and fits a huge range of keyboard layouts—including full-size, tenkeyless, compact 1800, HHKB, 75%, 67%, and 60%. 

Best served with Cherry MX switches and clones, these caps are compatible with today's top keyboards.

Specs

145 keycaps

Profile: Cherry

Material: PBT

Keycap thickness: 1.4 mm

Dye-sublimated legends

Compatible with Cherry MX switches and clones